We proudly manufucture all threaded rod.
We help your dream come true!
Based on our know-how accumulated through more than 50 years of experience in thread rolling,
we manufacture all threaded rods as requested with stable quality.
If you need a special size or processing, please contact us.
We will work with you to create the optimum all threaded rods through repeated hearings and proposals.
Type & Size
JIS DIN ISO ANSI(ASTM)
Thin, thick and even looooong, as you wish.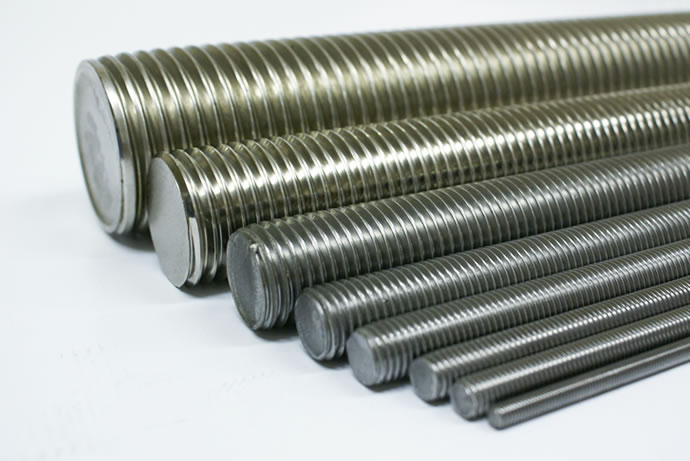 All threaded rods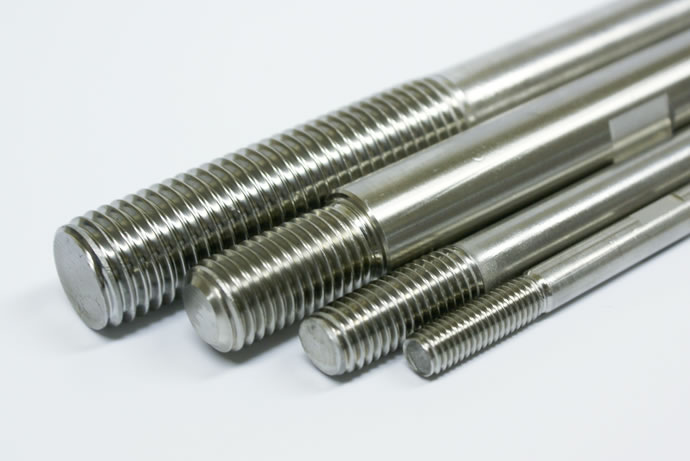 Double-threaded, single-threaded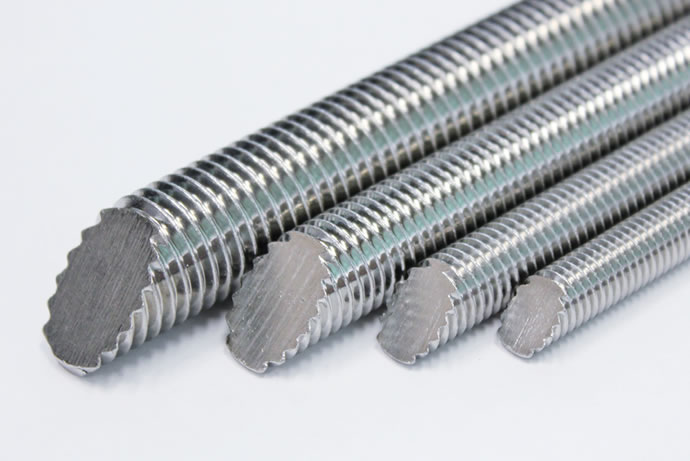 chemical bolt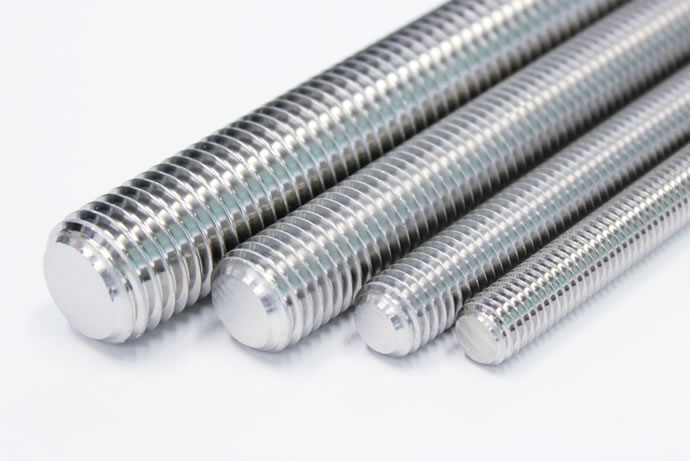 Double flat tip (alloy) bolt
Materials
We offer the most suitable material!
| | |
| --- | --- |
| Iron | SS400 |
| Carbon steel | S45C, S45C(N) , S45C(H), S35C |
| Stainless steel | SUS304, SUS316, SUS316L, SUS310S, SUS304N2, SUS329J4L, SUS403 |
| Special steel | SCM435H, SCM440H, SNB7 |
| Others | Titanium(TB340), Brass(C2700) |
Please contact us for other materials not listed above.

Special Threaded Rods and Processing
Our goal is always to exceed the customer's requirements.
Please contact us for any cutting, drilling, tapping, etc.
Chamfer

M5~M64

Round end

M5~M42

2-sided cutting

M5~M42

D cut

M5~M42

4/6/8-sided cutting

M5~M42

Slit

M5~M56

Long Dog Point

M5~M42

Special chamfer

M5~M42

Grooving

Φ6~Φ42

Knurling

Φ6~Φ42

End face hole

min Φ2.0
max Φ25.0

End face tap

M10~M24
depth Φd×3

Side hole

min Φ2.0
max Φ25.0

R-bending

ask for size

L-bending

ask for size

U-bending

ask for size

Press work

ask for size